EMBA FOR EURASIA
PRESENTATION OF THE NEW PROGRAMME IN MOSCOW
Start at 19:30
Contact us:
+7 495 215 26 19
embahs@skolkovo.ru
Ararat Park Hyatt Moscow Hotel
Neglinnaya str, 4
This year HKUST and SKOLKOVO business schools are launching the first Executive MBA programme tailored for Eurasian leaders.
At the end of 2017 Asian economies accounted in total for 34% of global GDP. Belt and Road Initiative (BRI) brings together more than 60 countries that account for 35% of global trade. New Eurasia has become one of the main trends in recent years, uniting different continents, difference countries and different cultures.
The new realities require new leaders, and that is why we are launching the international programme Executive MBA for Eurasia.
Seven countries, a dual degree, the international profile of the groups: these and many other actors make it possible to rank the programme on the same level as its best global counterparts.
The programme appeared thanks to the partnership with HKUST – the Hong Kong business school, which ranks first in the rating of Executive MBA programmes jointly with Kellogg Business School (Financial Times).
Meet programme's directors Maxim Feldman and Ivan Khvorov, who will explain why Eurasia is so important for business today and how would the education process be designed to meet the needs of experienced top-managers and entrepreneurs.
WE INVITE YOU TO PARTICIPATE IN THE MASTER CLASS "DIGITAL INTEGRATION OF EURASIA" TO FIND OUT ABOUT:

What "4th Industrial Revolution" really means and why it is already happening and relevant to you

How business strategy needs to change to meet the new paradigm

How the competition of the online titans from the East and West will influence global trade and investment

What opportunities will be delivered by Eurasia's digital integration and what obstacles will have to be surmounted

What types of leaders will enable business to attain their objectives in the context of the 4IR and Eurasian integration
7.30 - 8.00 pm
Welcome reception
8.00 - 9.00 pm
Presentation of HKUST-SKOLKOVO EMBA for Eurasia programme
9.00 - 9.30 pm
Networking and advice on how to enroll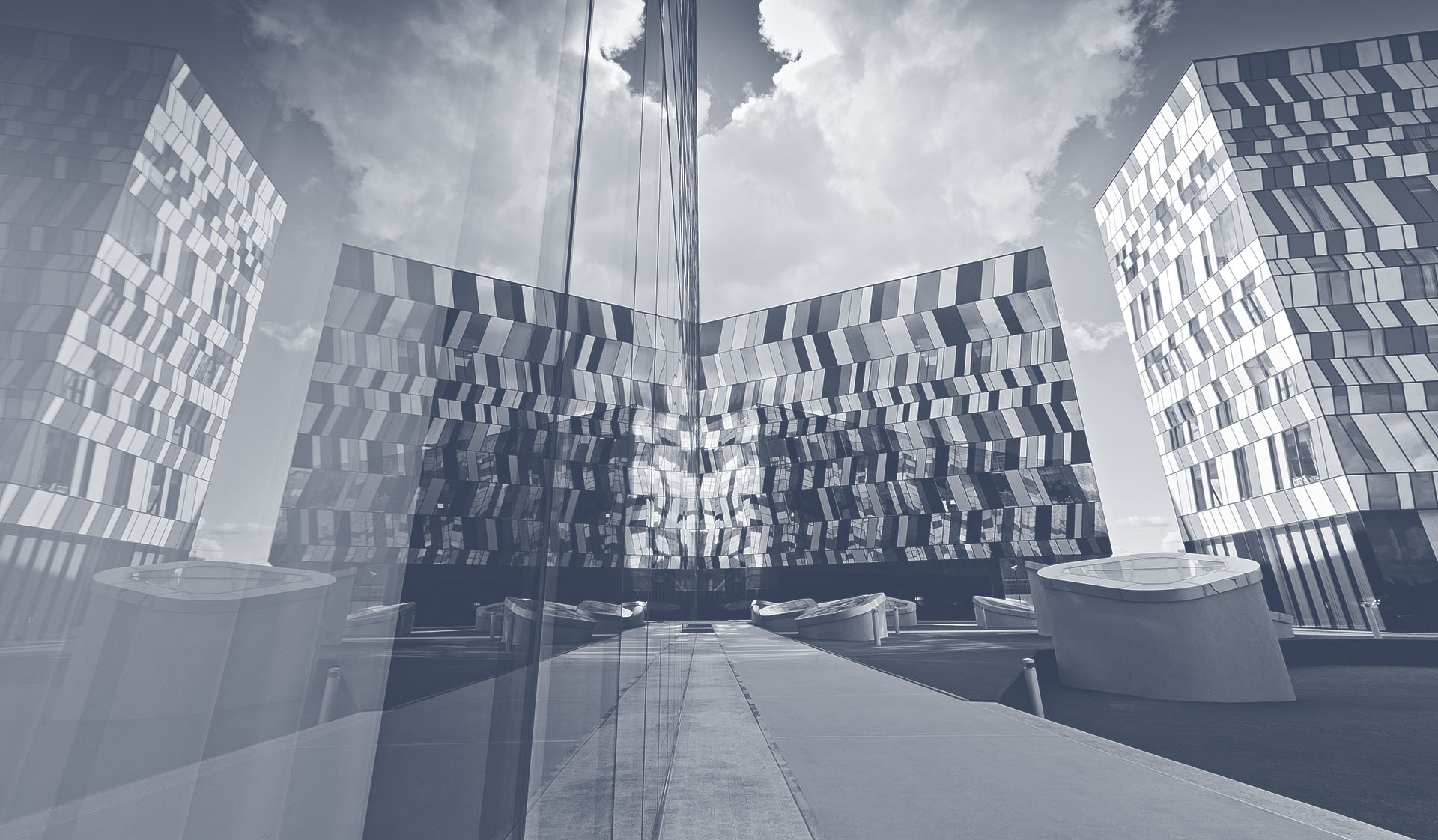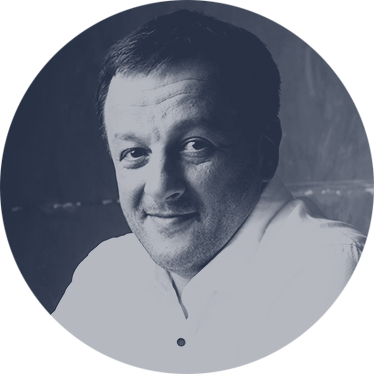 MAXIM FELDMAN
Head of degree programmes at SKOLKOVO Business School,
SKOLKOVO Executive MBA-8 graduate
MAXIM FELDMAN
Head of degree programmes at SKOLKOVO Business School,
SKOLKOVO Executive MBA-8 graduate
From 1998 to 2012 Maxim Feldman lived in Israel and worked in the telecommunications sector. He promoted telecommunications solutions on the Russian market, deploying high-tech products in the networks of such telecommunications operators as Rostelecom, MTS, VimpelCom and others. He established a company providing consulting services on the promotion of high-tech solutions on the market of EMEA countries.
After selling the company, Maxim Feldman returned to Russia and enrolled on the SKOLKOVO Executive MBA programme, and subsequently joined the team of the business school as director of the client programme. Since 2017 he has been Head of the SKOLKOVO MBA and EMBA Programmes Department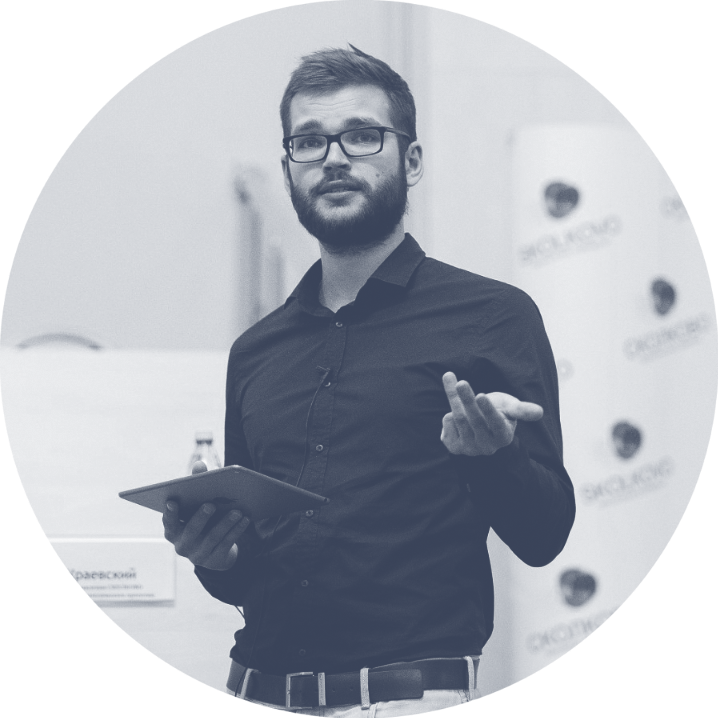 IVAN KHVOROV
Head of international Degree programmes at SKOLKOVO Business School
IVAN KHVOROV
Head of international Degree programmes at SKOLKOVO Business School
Working at SKOLKOVO for more than three years, Ivan is currently Head of international degree programmes. He is responsible for business development of new degree programmes, focused now on the main project of cooperation between SKOLKOVO and HKUST business schools – Executive MBA for Eurasia programme. Before joining SKOLKOVO, Ivan worked on business development roles in Volvo Trucks and Alcoa.
EMBA FOR EURASIA
BY HKUST AND SKOLKOVO
International dual-degree programme Executive MBA for top management and entrepreneurs

Graduates will obtain two Executive MBA degrees from leading business schools: Moscow School of Management SKOLKOVO and HKUST

The programme focuses on leaders, who will be able to develop their businesses at an international level in the new economic and political environment

We have selected professors from leading global business schools, including Cambridge University, INSEAD, HKUST and others

The studies will take place in Russia, China, the USA, Switzerland, Israel, Kazakhstan and Armenia at the leading business schools of these countries

The English language, global scale and part-time format of the learning will make it possible to bring together a group of students from different countries of the Eurasian region
REGISTRATION
Event is free of charge. Please note that only a limited number of places are available. The event organisers retain the right to refuse admission.
Согласие на обработку персональных данных
Настоящим я, далее – «Субъект Персональных Данных», во исполнение требований Федерального закона от 27.07.2006 г. № 152-ФЗ «О персональных данных» (с изменениями и дополнениями) свободно, своей волей и в своем интересе даю свое согласие Московской школе управления «СКОЛКОВО» (далее – «Школа», юридический адрес: 143025, Московская область, Одинцовский район, д. Сколково, ул. Новая, д. 100) на обработку своих персональных данных, указанных при регистрации путем заполнения веб-формы на сайте Школы skolkovo.ru и его поддоменов *.skolkovo.ru (далее – Сайт), направляемой (заполненной) с использованием Сайта.
Под персональными данными я понимаю любую информацию, относящуюся ко мне как к Субъекту Персональных Данных, в том числе мои фамилию, имя, отчество, адрес, образование, профессию, контактные данные (телефон, факс, электронная почта, почтовый адрес), фотографии, иную другую информацию. Под обработкой персональных данных я понимаю сбор, систематизацию, накопление, уточнение, обновление, изменение, использование, распространение, передачу, в том числе трансграничную, обезличивание, блокирование, уничтожение, бессрочное хранение), и любые другие действия (операции) с персональными данными.
Обработка персональных данных Субъекта Персональных Данных осуществляется исключительно в целях регистрации Субъекта Персональных Данных в базе данных Школы с последующим направлением Субъекту Персональных Данных почтовых сообщений и смс-уведомлений, в том числе рекламного содержания, от Школы, его аффилированных лиц и/или субподрядчиков, информационных и новостных рассылок, приглашений на мероприятия Школы и другой информации рекламно-новостного содержания, а также с целью подтверждения личности Субъекта Персональных Данных при посещении мероприятий Школы.
Датой выдачи согласия на обработку персональных данных Субъекта Персональных Данных является дата отправки регистрационной веб-формы с Сайта Школы.
Обработка персональных данных Субъекта Персональных Данных может осуществляться с помощью средств автоматизации и/или без использования средств автоматизации в соответствии с действующим законодательством РФ и внутренними положениями Школы.
Школа принимает необходимые правовые, организационные и технические меры или обеспечивает их принятие для защиты персональных данных от неправомерного или случайного доступа к ним, уничтожения, изменения, блокирования, копирования, предоставления, распространения персональных данных, а также от иных неправомерных действий в отношении персональных данных, а также принимает на себя обязательство сохранения конфиденциальности персональных данных Субъекта Персональных Данных. Школа вправе привлекать для обработки персональных данных Субъекта Персональных Данных субподрядчиков, а также вправе передавать персональные данные для обработки своим аффилированным лицам, обеспечивая при этом принятие такими субподрядчиками и аффилированными лицами соответствующих обязательств в части конфиденциальности персональных данных.
Я ознакомлен(а), что:
1) настоящее согласие на обработку моих персональных данных, указанных при регистрации на Сайте Школы, направляемых (заполненных) с использованием Cайта, действует в течение 20 (двадцати) лет с момента регистрации на Cайте Школы;
2) согласие может быть отозвано мною на основании письменного заявления в произвольной форме; предоставление персональных данных третьих лиц без их согласия влечет ответственность в соответствии с действующим законодательством Российской Федерации.
PERSONAL CONSULTANTS
Tell you everything about our programs and admission